PROJECT OVERVIEW
Investor: PHUOC LONG INVESTMENT TRADING COMPANY LIMITED
Project Development Unit: MIK Group
Distribution unit: ERA and LINKHOUSE
Construction unit: Handong
Financial support: VPBank and MBBank
Total land area of ​​the project: 47,077 m²
Total land area for housing construction: 20,811.9 m²
Area of ​​green park: 26,265.1 m²
Area of ​​water surface: 12,188.40 m²
Total construction density: 31.78%
Floor: 3 floors
Product type: Shophouse, townhouse and villa
Scale of project: 224 units
– 185 Lien Ke street house
– 1 letter of the letter
– 30 shophouses
– 8 Shophouse
Expected handover: (not yet available)
Address: Duong Dinh Hoi Street, Phuoc Long B Ward
Location: District 9, Ho Chi Minh City
Vietnam
Ownership:
– For Vietnamese: long-term ownership
– For foreigners: owns 50 years
More information: "RIOVISTA – The Land of Happiness"
Not only is a happy land, RioVista still more night for resident life. It is a living experience, enjoy life and live in the mansion. shophouse or your loved one.
---
CONTACT INFO
DIRECTOR IN BUSINESS (Person in Charge)
Mrs.  Nhan Nguyen
P: 0907 727 516
DIRECTOR OF SALES (Project DD 1)
Mrs. Vo Ngoc Anh
P: 0906 352 884
DIRECTOR OF SALES (Project DD 2)
Mrs. Tran Ngoc Quynh Loan
P: 0901 952 6671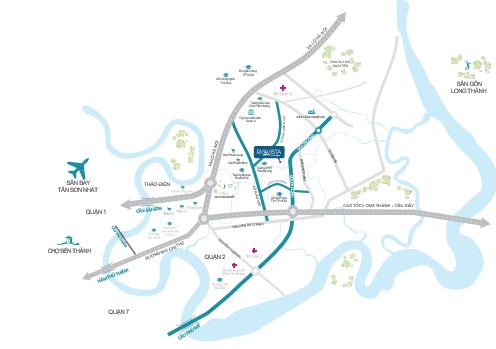 THE ROAD TO HAPPINESS:
Located on Duong Dinh Hoi Street, Phuoc Long B Ward, District 9, RioVista is located on the traffic axis of Saigon East. From central districts to neighboring provinces, moving to Rio Vista is easy and quick.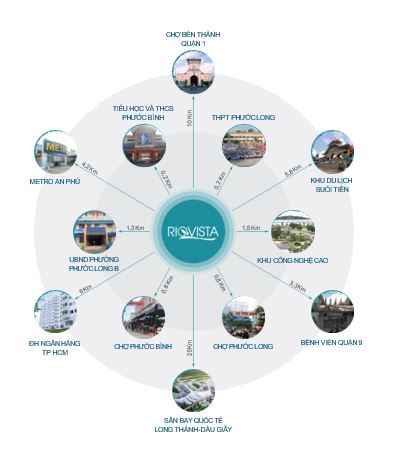 HAPPY CONCERT AT ALL LOVE:
Not just a central location, not just a convenient transportation, Rio Vista is the embodiment of "paradise – homeland – humanity" occupying the heart of the East. From RioVista, going in every direction is extremely convenient. Residence in RioVista, the owner always see all the activities.
+ North: adjacent to the land area
+ In the south: Borders Rach river
+ In the East: adjacent to Cai Lan canal
+ West: adjacent to Galand Project (Vina Capital), Felisa (Khang Dien)